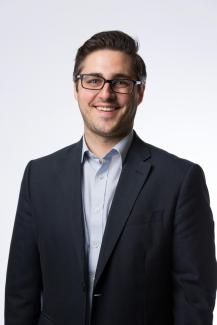 Stephen
Biegner **
Voice
Stephen Biegner is a light lyric tenor with an affinity for choral music. Stephen has embraced the choral repertoire singing as a soloist for several concerts including Charpentier's Messe de minuit pour Noel, Brahms' Liebesliede Waltzes and Ziegeunerlieder, Monteverdi's Vespers of 1610, and Bach's B-minor Mass to name a few. Through various choirs he has been a part of, Stephen has performed at Lincoln Center, the Cathedral of St. John the Divine, the Kennedy Center, the New York Armory (as part of the Philharmonic 360 concert), Carnegie Hall, and both Saint Paul's Cathedral and Westminster Abbey in London.
Stephen now performs with a new choral ensemble, Ampersand, which is a project based ensemble performing everything from the fringes of the common-practice era with modern and early bits sprinkled in for color. He was the tenor soloist for Ampersand's performance of David Lang's little match girl passion this past spring and has even composed pieces for the ensemble to perform.
Stephen has also performed in several operas, including a new opera Truth, composed by Paula Kimper, based on the life of Sojourner Truth, which premiered at the NY Fringe Festival last summer. Other roles include Tony in West Side Story, Manuel in The Bridge of San Luis Rey, and Orphée in Orphée aux enfers. He is a graduate of Manhattan School of Music having studied with Voice Department chair Maitland Peters while he was there.
**Stephen Biegner will be on faculty for Week 2 of the 2023 Amherst Early Music Festival.