Thanks to everyone who came to the Spring Break Workshop... see you next year!
Image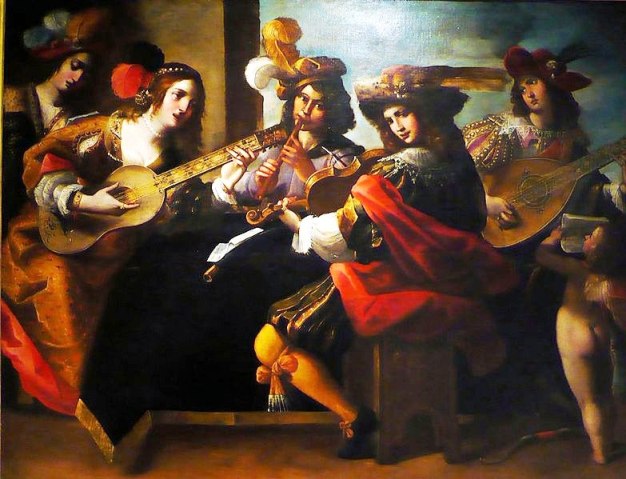 A workshop for recorders, viols, lutes, and singers. We're happy to return to St. George's Episcopal Church in Arlington VA for the 2023 Spring Break Workshop!
The theme for the Amherst Early Music Spring Break Weekend 2023 Workshop is Continental Conversation - Music of Italy and England. See the list of Spring Break Classes here!
Anima Mea: Renaissance Italy from the Madrigal to the Motet - Choral Workshop with Dr. Allan Laiño
Come join us in singing some of the most exquisite, beautiful, and exciting music written during the development of the 16th-century Italian madrigal and motet. Through the rehearsal and study of works such as Arcadelt's Il bianco e dolce cigno and Occhi miei lassi, Monteverdi's Cruda Amarilli and Anima mia, perdona, and Palestrina's Sicut Cervus, perhaps his most famous and enduring motet, singers will delve deep into the sound and passion of the century that gave birth to the Baroque.

Under the leadership of Allan Laiño, a director with extensive experience as both a conductor and a singer, workshop participants will sharpen their understanding and singing of this repertoire with work on vocal technique, stylistic interpretation and performance practice. In addition to a cappella singing, the chorus will work with accompanist Heather Adelsberger, and have an opportunity to sing accompanied by lutes..
Lute Ensemble Program, Douglas Freundlich, director: "Shredding a fine line": Sixteenth Century Madrigals Plain and Fancy.
Based on historical models, Doug's new arrangements feature bursts of ornamentation distributed among all the voices.The ensembles are small, so everyone has a chance to shine. Composers include Arcadelt, Layolle and others. G-lutes; A=440; easy-to-read tablature parts.
Enhancing our experience, Chris Morrongiello digs deeper into the madrigal repertoire with his lecture/demonstration, Italian and English settings of the "Ut, Re, Mi, Fa, Mi" figure. We will also look at some of the music that had been planned for 2020:  settings of 'La Monica' by Chardavoine, Du Caurroy, Charpentier, and Bach.
Spring Break Workshop COVID-19 Protocols
For all participants, faculty, and staff:
• Prepare to rapid test the day before, and the first day of the Workshop.
• Bring a N-95 or KN-95 mask. Masking is recommended while indoors. Please be prepared to mask upon the request of your teacher. Some faculty members need to be particularly COVID-cautious due to health concerns for themselves or their families
• If you are experiencing COVID symptoms please do not come to the workshop. If you are experiencing cold symptoms but have tested negative twice for COVID, please wear a mask while indoors.
Workshop Schedule
| Saturday, April 22, 2023 |   |
| --- | --- |
| 9:30 - 10:45 am  | Early Morning (First Class) |
| 11:15 am - 12:30 pm | Late Morning (Second Class) |
| 12:30 - 2:00 pm | Lunch break |
| 2:00 - 3:15 pm | Early Afternoon (Third Class) |
| 3:30 - 4:45 pm | Late Afternoon (Fourth Class) |
| 5:30 pm | Workshop Faculty Concert |
| Sunday, April 23, 2023 |   |
| --- | --- |
| 1:00 - 2:15 pm | Early Afternoon (First Class) |
| 2:45 - 4:00 pm | Middle Afternoon (Second Class) |
| 4:15 - 5:30 pm  | Late Afternoon - Full Workshop Session - Tutti! |
Spring Break Workshop Registration