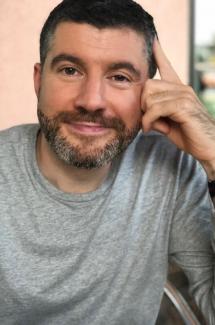 Richard
Giarusso
Voice
Richard Giarusso is a versatile arts professional who enjoys a rewarding career as an educator, conductor, singer, and scholar.

A transformational leader within the Washington, D.C. choral community, he is music director of the Georgetown Chorale in D.C. and past artistic director of the Voce Chamber Singers in northern Virginia and the Maryland Choral Society.

Praised by The Washington Post for his "expressive and perfectly controlled voice," Richard is in high demand as a solo and ensemble singer. Recent solo engagements include appearances with the Washington Bach Consort, and the Choirs of Washington National Cathedral, in addition to a number of solo recitals in Washington and beyond. He served for many years on the faculty of Berkshire Choral International in Sheffield, Massachusetts. 

He holds degrees in music and English from Williams College and the Ph.D. in historical musicology from Harvard University. He is proud to count Kenneth Roberts, E. Wayne Abercrombie, Keith Kibler, Pamela Dellal, Edith Ho, Reinhold Brinkmann, J. Reilly Lewis, Elizabeth Daniels, and Michael McCarthy among those teachers and mentors who have been most essential to his development as a musician. An award-winning teacher, he is Chair of the Department of Musicology at the Peabody Conservatory. Dr. Giarusso is also a frequent lecturer for arts organizations throughout the mid-Atlantic. He has also served as a music panelist for the National Endowment for the Arts.​

Richard resides in Silver Spring, MD with his wife, Allison, his son, Adrian, and three cats. In his spare time he enjoys cooking, catching up on The New York Review of Books , hunting for vintage classical LPs, tinkering in his woodshop, restoring mid-century furniture, and spending time with his family.
Link: